10 juni 2019 | 1 kommentar

Redan på lågstadiet när vi läste Sveriges geografi, fick jag lära mig det fascinerande att samerna (som dock kallades "lappar" då) la smör i kaffet. SÅ exotiskt! Eller rättare sagt, exoticerande.
Well, det visar sig att det nu är en trendande diet och en product som säljs: Butter Coffe, Keto Coffee eller Bulletproof coffee. Från Medium:
"Bulletproof Coffee devotees usually say the fat from butter makes it so that your body absorbs caffeine at a slower pace, creating a lasting alertness instead of a sudden energy jolt.
While there's no research that says butter in your coffee is harmful, there's no conclusive research that says buttered coffee leads to better brain focus."
Andrew Zaleski: The science behind the mental clarity diet (10 april 2019)
Kollegan Dan, som testat, hävdar att "funkar bra faktiskt, mätt tills mitt på dagen". Men som med de flesta trend-dieter är det vetenskapliga underlaget som sagt svagt.
Bild: Samer i Lappland. Akvarellerad punktgravyr av Fredrik Erik Martin efter Pehr Hilleström d.ä. från ca 1800. Från Riksantikvarieämbetets bildsamling Kulturmiljöbild. Foto Jan Eve Olsson, 1995.
7 mars 2019 | Ingen har kommenterat än
4 mars 2019 | Ingen har kommenterat än
Det är mer av en tango, egentligen. Börjar lugnt och stilla men vilken uppbyggnad! Vid 3.15 dänger Jon Batiste hela underarmen i klaviaturens vänstra halva; det är vad jag kallar ett kluster. Och sedan fortsätter det med rejäla drag med hela näven över tangenterna. Publiken blir som galna!
Från ett framträdande på Live from here i dec 2018. Låten finns på senaste albumet Hollywood Africans.
27 februari 2019 | Ingen har kommenterat än

I boken The tent har Margaret Atwood ett kapitel kallat Three novels I won't write soon. Det innehåller tre utkast, varav det första heter Worm Zero.
In this novel all the worms die. That would include the nematodes. (…) Quite soon – because the earthworms are now defunct, and that's important – the soil is no longer circulating in the usual fashion. Worm dung is no longer extruded at the surface, wormholes no longer allow rain to penetrate. Valuable nutrients remain sealed in layers of subsoil. Formerly productive fields turn to granite. Crops become stunted and then won't grow at all. Famine gets going.

Who shall we follow in the course of this doleful story? I vote for Chris and Amanda. They flee to their summer cottage, as civic order breaks down in the once-thriving town where they live and people start eating their cats and goldfish and the dried ornamental sunflowers in their dining-room floral arrangements.

Last scene: Amanda is trying to poke holes in the flint-hard soil with a knitting needle. Chris comes out of the house. He has a cup containing the last scrapings of decaf instant coffee. "At least we're together." says Amanda.

Our should I have Chris yell. "Where are you, fucking worms, when we need you most?"
Citerat med anledningen av nyheten att daggmaskarna håller på att försvinna:
Farmers fight to save Britain's disappearing earthworms – Song thrush and soil fertility under threat from decline of surface-dwelling worms (Guardian, 26 feb 2019).
Mer från The tent: The makorin has malfunctioned (Blind Höna, 18 juni 2006).
Bild: Dan Brekke/Flickr under CC-license.
26 februari 2019 | Ingen har kommenterat än
Ett litet inlägg om byråkratsvenska och blinda hönor bort på Inte så jävla krångligt-bloggen.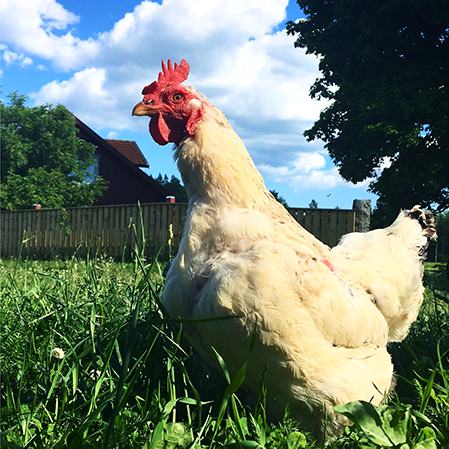 18 februari 2019 | 2 kommentarer
"Splaining". Eller "mästrande", som det borde heta på svenska. Förvisso existerar både womansplaining och mansplaining, men det är den senare ("mansmästrande") som är mest värd att uppmärksamma – eftersom samhället inte är jämlikt.
Fantastiska Sara Bareilles tar sig an mästrare i "King of Anything". Det låter tungt, men du kommer att dansa fram till den här medryckande dängan – med texten:
"You've got opinions, man
We're all entitled to 'em –
but I never asked.

You sound so innocent,
All full of good intent,
Swear you know best …

Who cares if you disagree?
You are not me.
Who made you king of anything?
So you dare
tell me who to be?
Who died – and made you king of anything?"
Officiell video; lite svårtittad, men det finns också många bra liveversioner på YouTube.
10 februari 2019 | 1 kommentar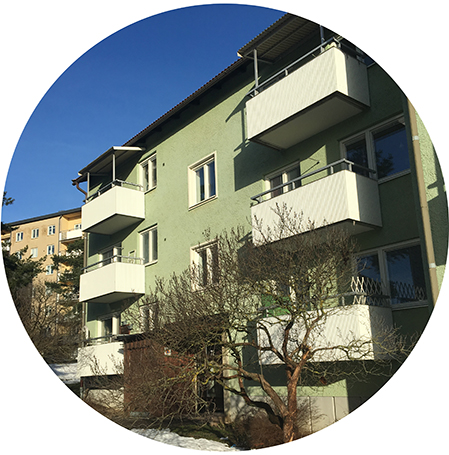 Hurra! Fira! Mynningsdagen! Vi är idag ute ur Den Mörka Tunneln – årets 100 mörkaste dagar.
Det är nu man börjar känna: "Jamen, det är ju faktiskt ljust nu … när man går till jobbet."
Och så är det bara drygt 80 dagar kvar till vi når Den Ljusa Bron, den som välver sig över natt och dag, där man glider fram, ständigt upplyst – årets etthundra ljusaste dagar.
Min vän Nils bilder från den mörka tunneln, i DN (9 feb 2019).
Det är också Nils som kommit på begreppet "Den mörka tunneln".
21 januari 2019 | Ingen har kommenterat än
Så idag firas Martin Luther King Day i USA.
Så mycket måndag det än är, vad bättre än att lyssna på Rhiannon Giddens version av "Birmingham Sunday".
"Birmingham Sunday" skrevs av Richard Farina efter terrorbombningen av baptistkyrkan i Alabama, söndagen 15 september. Bomben dödade fyra svarta flickor mellan elva och fjorton år dödades och 21 personer skadades av den sprängladdning som fyra kända Ku Klux Klan-medlemmar briserade under gudstjänsten. Fast de var kända av polisen, lades fallet ner. en av konspiratörerna dömdes 1977; de övriga tre gick fria ända till år 2001-2002.
Addie Mae Collins, Cynthia Wesley, Carole Robertson och Carol Denise McNair dog. Förövarnas namn må för alltid vara ohörda, glömda.
"On Birmingham Sunday a noise shook the ground.
And people all over the earth turned around.
For no one recalled a more cowardly sound.
And the choirs kept singing of freedom."
3 januari 2019 | Ingen har kommenterat än
För ett drygt år sedan skrev jag om "vi som älskade internet så mycket", i posten Internetdagarnas åtta bitars-nostalgi är adekvat, men troligen omedveten (Blind Höna, 11 dec 2017).
Nu har Andrew Leonard, veteran från Wired, skrivit på medium om that's why I loved the Internet so much.
Leonard börjar med att beskriva hur han sommaren 1993 "fell in live with the Internet", men hur han 25 år senare "want to shake my news feed by the scruff of the neck and growl: Have you people learned nothing?!"
Han lyfter fram blockchain som det tydligaste symptomet på att "the same utopian promises that bloomed during the Internet's early days are back".
"But if there is one thing that we should have learned from the history of the last 25 years, it is that digital networks and computers and code are no solution to human brokenness.

The indisputable fact — obvious to anyone who has studied the history of technology or simply been alive for the last 25 years — is that living, breathing humans will deploy any conceivable technology for both good and evil, for the realization of both freedom and tyranny, for greed and power, and just plain mayhem. The Internet gave white supremacists a voice denied to them for decades."
Om dagens teknikentusiaster skriver han att de
" …are falling victim to exactly the same fallacies their hacker forebears embraced: this notion that we can code ourselves out of the deep holes we've dug; that we are building utopias in our virtualities that will finesse away the imperfections of human character.

It seems to me increasingly clear that we need to spend less time abstracting away our humanity and more time pressing the flesh. Instead of seeking out the anomie of decentralization, we need to figure out how to come together. To successfully deal with the failings of humanity, we have to spend more time with humans and less time thumbing our smartphones." br>The Blockchain Is a Reminder of the Internet's Failure, 5 dec 2018″
30 december 2018 | Ingen har kommenterat än
Eskelunds bageri lägger ner vid nyår. Mina sista hamstrade Gotlandslimpor är nu slut. Barndomens smakminnen är nu bara minnen.
I alla fall nästan. Gotlandslimpan är en traditionell söt limpa kryddad med pomerans, och liknande recept finns i andra landsdelar. Men en "Waxholmslimpa" har inte samma smak av morfar, av Karlsö, av sommarlov.
« nyare
—
äldre »