25 november 2017 | Ingen har kommenterat än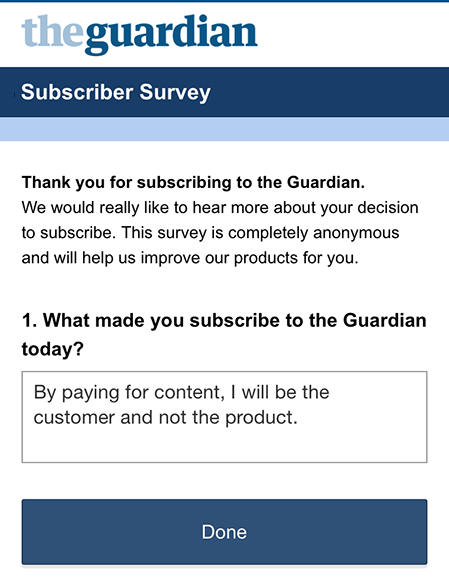 Syntolk:
Subscriber survey question: We would really like to hear more about your decision to subscribe. What made you subscribe to the Guardian today?
My answer: By paying for content, I will be be the customer and not the product.
Relaterat på Blind Höna: Pay for the future: Sue Gardner om falska nyheter (25 nov 2017).
Kommentarer