31 december 2017 | Ingen har kommenterat än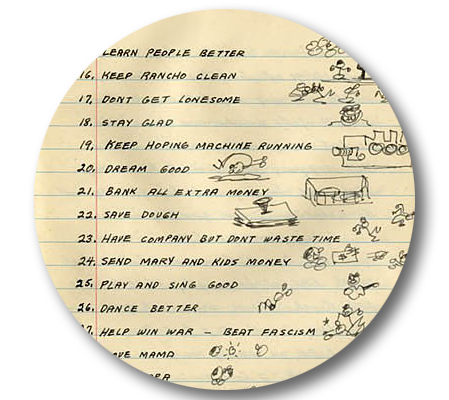 Keep hope machine running.
Beat fascism.
Play and sing good.
Stay glad.
Wake up and fight.
Jag kan skriva under på det. (Plus att reducera plast.)
Läs alla Woody Guthries 33 föresatser på brainpickings.org: "Dream Good": 30-Year-Old Woody Guthrie's New Year's Resolution List.
Tipstack: Anna Toss
Kommentarer